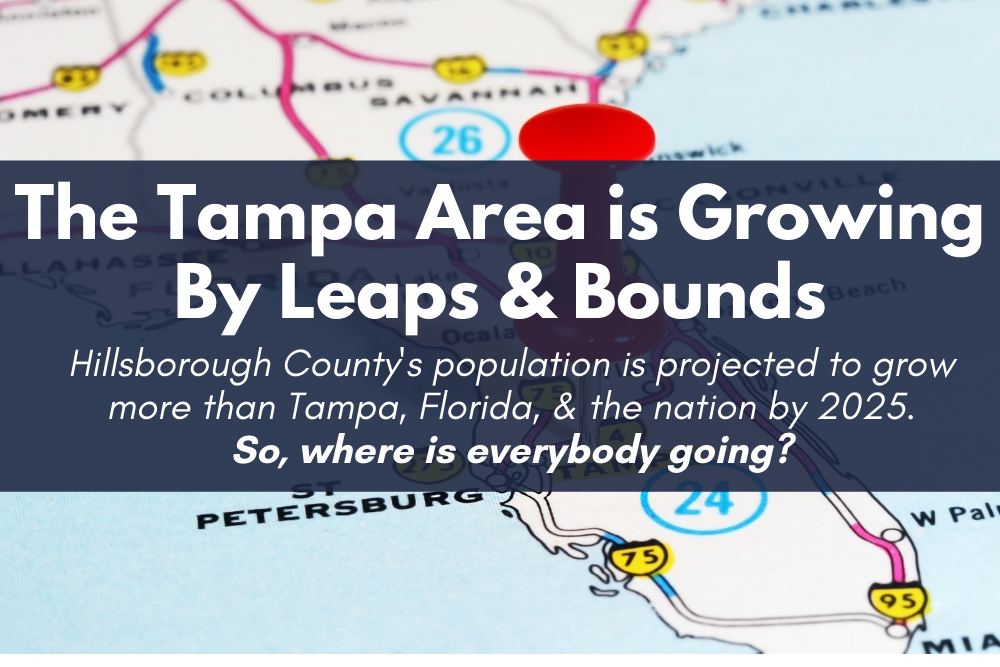 Hillsborough County's population is projected to grow more than the Tampa MSA, the state of Florida, and the nation by 2025. As people move out of high-density metros, many look to the Tampa area. Both Hillsborough & Pasco counties are expected to grow at a faster rate than Florida and the U.S. market as a whole. Hillsborough's rate of growth over the 2020-2025 period is expected ...
Continue Reading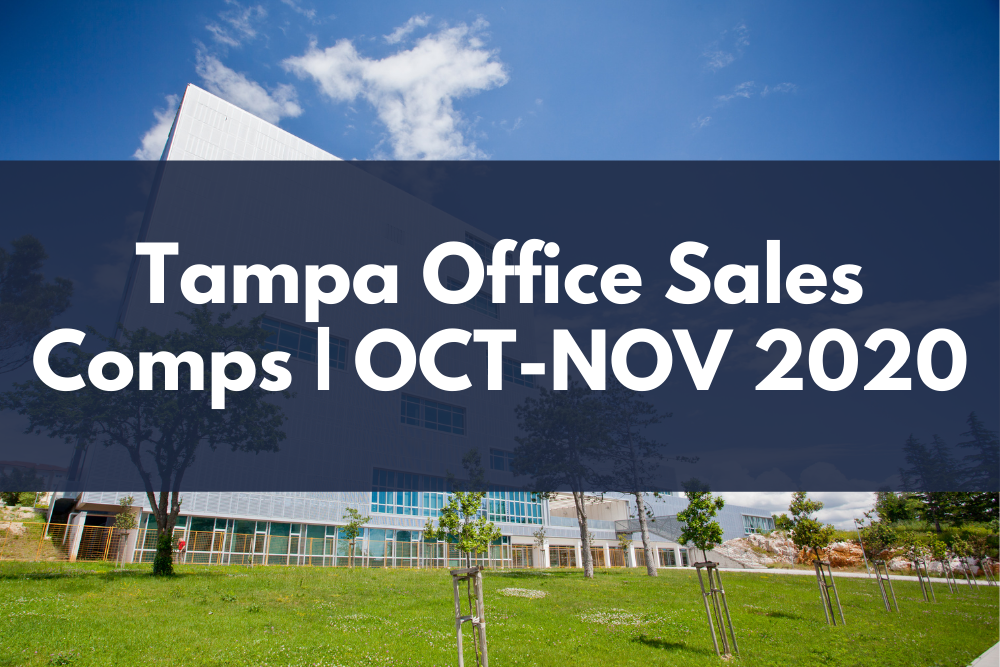 2020 was unlike any other year we've experienced, in general, and in the commercial real estate space. In particular, because of the nature of the pandemic, the office market was especially impacted. The worst-hit were properties located in high-density cities and central business districts (CBDs). Faring much better–although still affected–were lower-density markets and the subu...
Continue Reading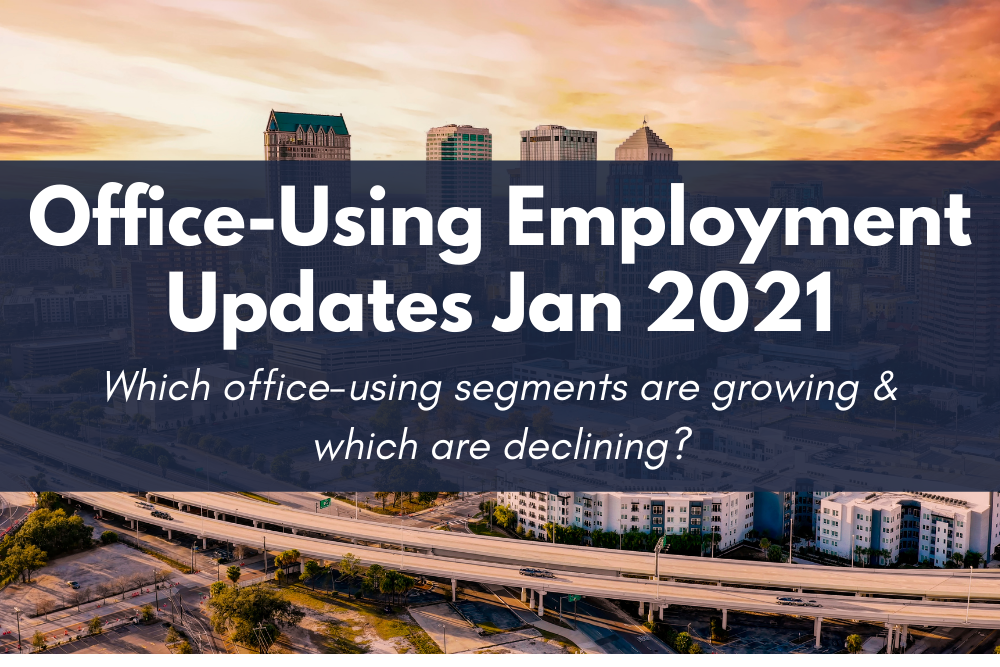 Analyzing office-using employment can reveal potential leasing trends & acquisition and disposition opportunities.  In two of the three office-using employment sectors in the Tampa-St. Petersburg-Clearwater MSA measured for this report, we've seen month-over-month increases between September and November 2020, with the third remaining unchanged. INFORMATION SECTOR | JAN-NOV 2020 ...
Continue Reading
Health systems lead third-quarter activity as cap rates show modest compression during a quarter that saw lower transaction volume. The H2C's second quarterly medical office building ("MOB") report reflecting the full impact of the COVID-19 pandemic. While COVID-19 continues to weigh on transaction volumes, with volumes totaling only $1.6 billion, marking the lowest quarterly transaction vol...
Continue Reading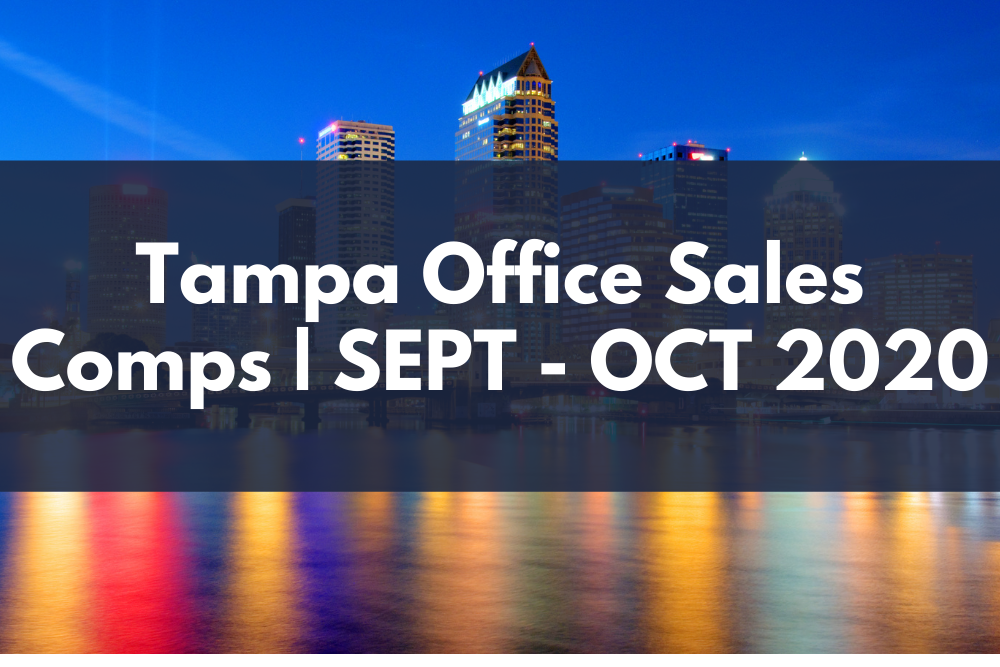 2020 has been a roller coaster. Little by little, parts of the economy have been starting to move toward recovery. Metrics for October 2020 show a continuation of the upward trend, including transaction volume growth, an increase in the number of transactions, and climbing AVG $/SF to reflect the ongoing recovery In October 2020 a total of 16 transactions took place in the Hillsborough County/Tamp...
Continue Reading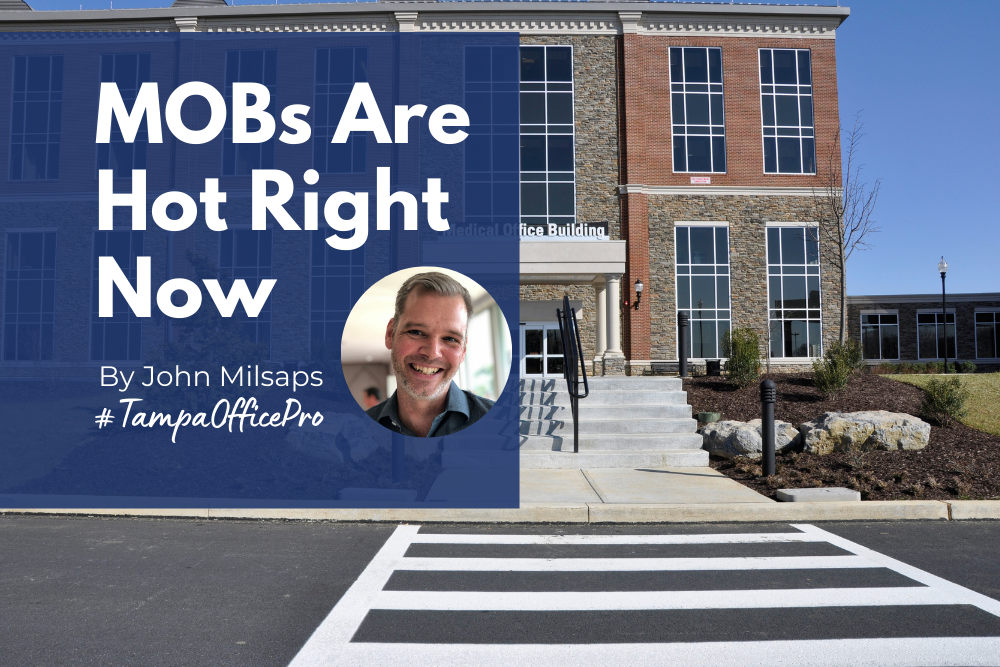 Is it time to sell and cash-out to invest in higher-yielding asset classes? Some investors seem to think so. Many property types have taken a hit over the last few months in pricing and transaction volume. While transaction volume has certainly been impacted, medical office building (MOB) pricing continues to hold steady while the price per square foot for the asset class has actually trended upwa...
Continue Reading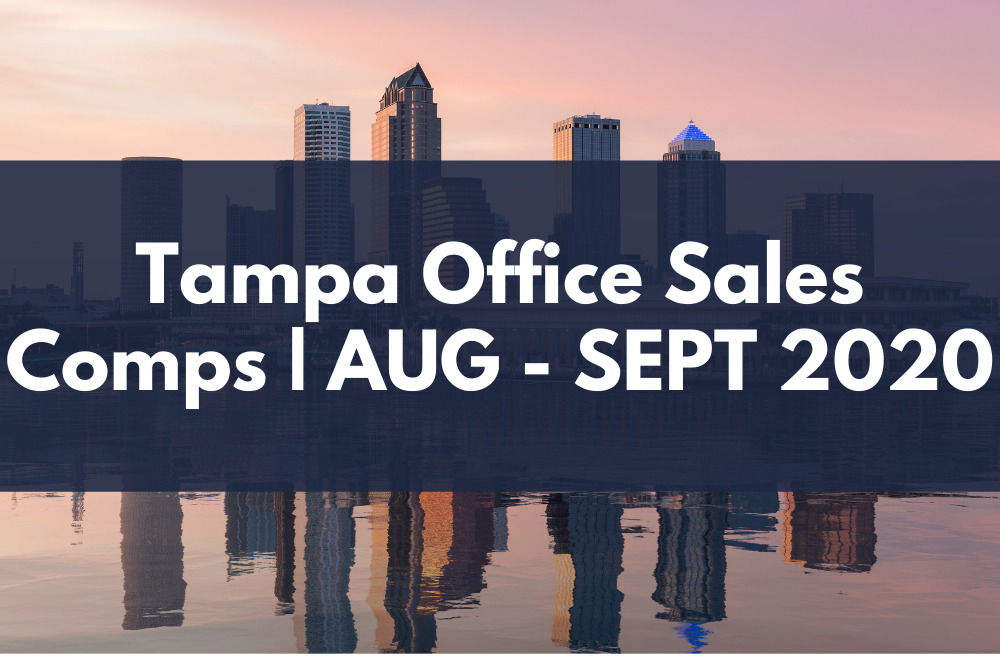 This has been a rough year. Office property owners and especially medical office owners, however, are seeing values fare better than expected. Metrics for September continue to show improvement across the board including month-over-month transaction volume growth, number of transactions,  and AVG $/SF.  In September 2020, 14 transactions took place in the Hillsborough County/ Tampa area for a to...
Continue Reading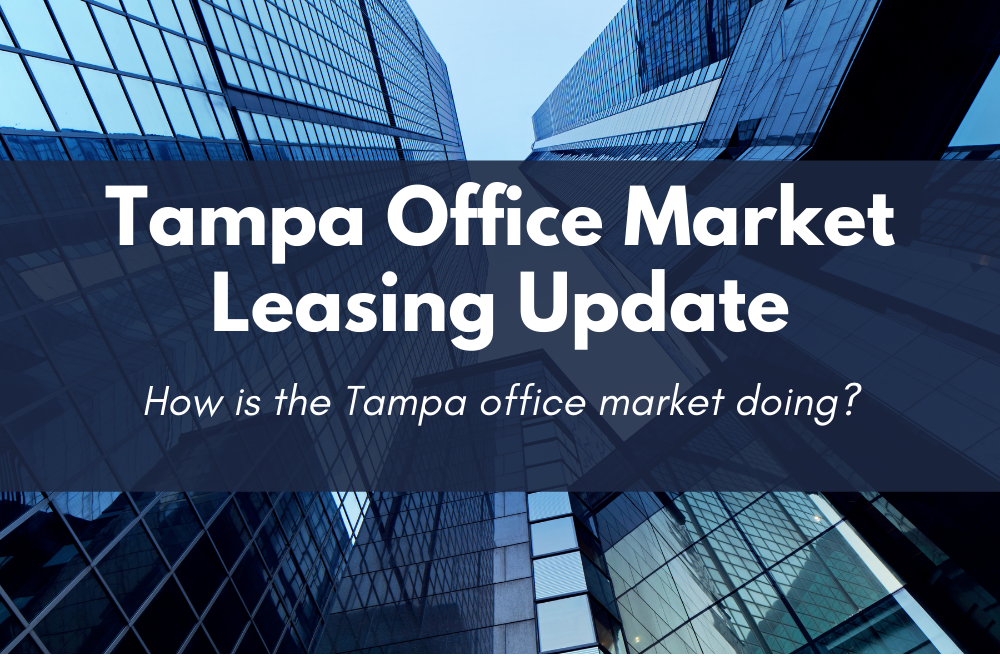 The Tampa office market is doing relatively well, despite the pandemic. 📌 Over the last 24 months, we've held relatively steady at an average vacancy rate of about 7.5%. 📌 Annual rent growth remains one of the strongest in the country. It's currently hovering at approximately +1.8% YOY. 📌 1 & 2-star office properties have held down the vacancy rate average co...
Continue Reading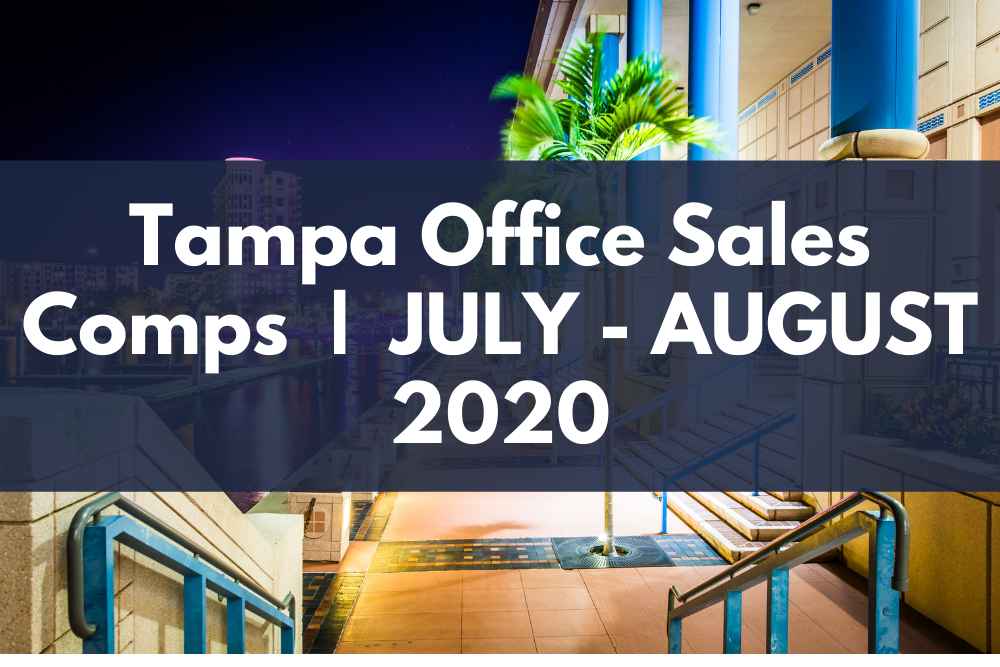 We're now eight months into a historic pandemic. While everyone has been hard hit, the Tampa/Clearwater/St. Pete MSA's diversified economy is helping us on the road to recovery as office sales activity steadily picks back up. The total transaction volume in Tampa for August of this year was $11,611,600. Compared to $120,458,500 in AUG 2019, this reflects an approximate -90% YOY decline...
Continue Reading
Which industries are growing and which are declining? – Employment & unemployment are important factors affecting the office market.  The Tampa area unemployment rate declined again this month, showing an improvement month-over-month from 6.8% in August to 6.1% in September, a decline of 0.7 percentage points. 📌 Two major industries gained jobs YOY in September: The Government sector...
Continue Reading
Jobs and unemployment are important factors shaping the office sector. Increasing numbers of jobs indicated an increased need for office space, while higher numbers of unemployment show the potential for a decreased need. Here are the latest unemployment numbers for your consideration. The Tampa area unemployment rate was 6.8% in August, up 3.5 percentage points YOY In August, two main sectors gai...
Continue Reading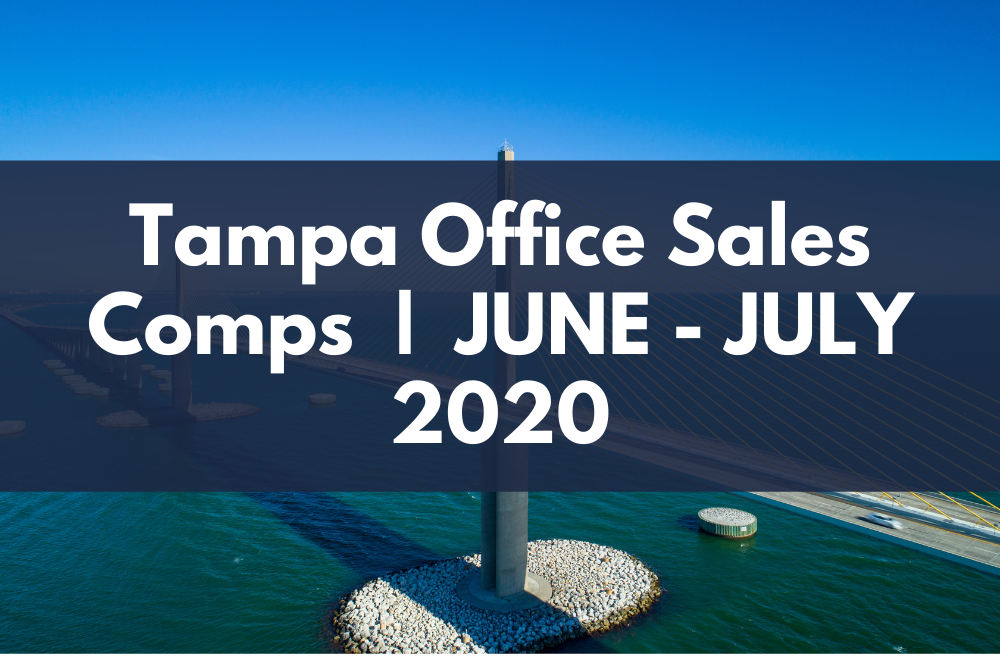 As we made our way into the end of the first half of a truly unprecedented year, sales started to pick up although still showing year-over-year declines. In June, the office market transaction volume was $17,739,000 versus $66,800,100 in 2019, reflecting a -73.4% YOY decrease. The number of transactions declined slightly from 13 in June 2019 to 12 in June 2020. In July, the total volume was $12,58...
Continue Reading