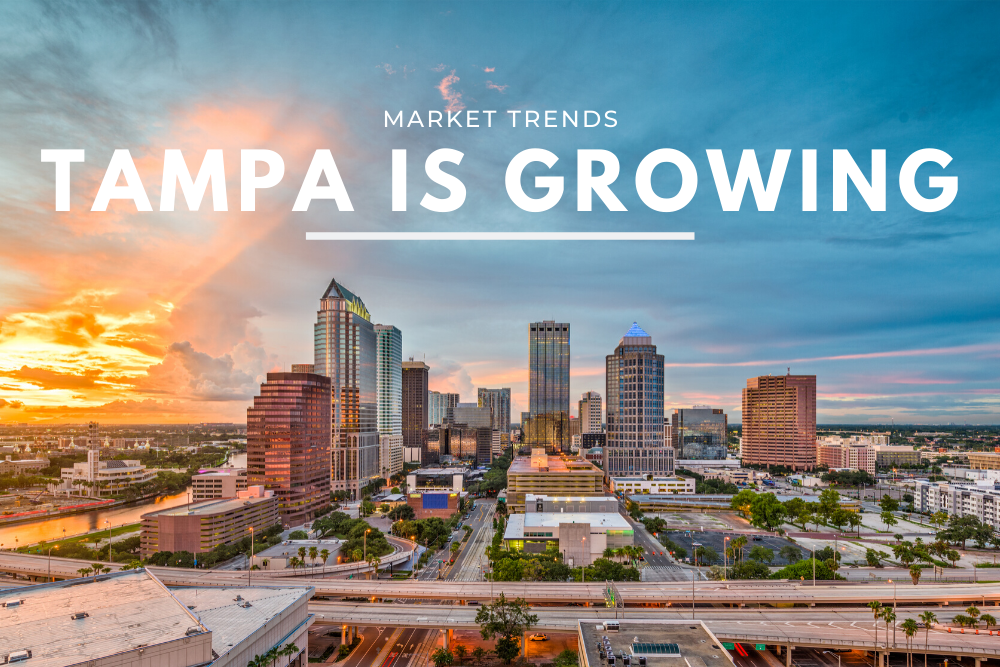 There is no doubt about it, Tampa is booming in a variety of ways, including population growth, relocations, and labor force. With a low cost of living, the metro is attracting a growing population of families, millennials, and talent from across the country. Tampa is leading in both job and population growth rates to surpass their corresponding national averages. The city has also become a destination for international migration which is currently accounting for 30% of the metro's migration trend.
Total net migration change between April 2010 and July 2018 was 150,615, making it the county with the 4th highest migration growth. This put Tampa just after Miami-Dade County in growth with a difference of only 11,794 over the period.
Between July 2017 and July 2018, three of Tampa Bay's seven counties ranked in the top ten Florida counties for net migration growth in absolute numbers.
Polk and Hillsborough County saw the first and second highest net migration growth year-over-year.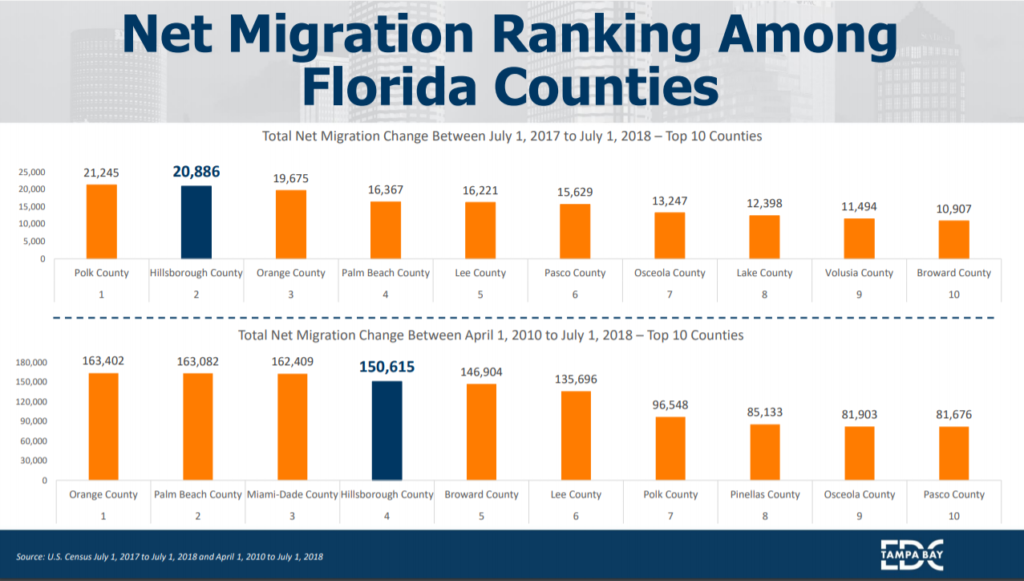 Recent reports note that Tampa has become one of the top cities in the country for younger generations looking for a job.
The city's effort to create a more walkable urban center has contributed to its desirability among younger populations with millennials driving the growth trend.
A study by JLL found that local millennials, aged 25 to 34, were taking home approximately $79,400 when adjusting their salaries to the local cost of living.
That salary was $100 above the noted national average of $79,300.
Population growth is expected to outpace the national trend by almost double.
Household gains are on a similar path with double the national growth over the next five to 10 years.
The metro's labor force is also expected to outpace national growth trends by almost 3x.
These population trends indicate a growing population base, an expanding urban center, and a younger workforce.
Office property investors should note. These trends can point toward a shift in the city's sub-markets that are poised for growth.
Contact me for more on how trends in Tampa, can impact your portfolio.
The metro's labor force is also expected to outpace national growth trends by almost 3x.
Are you considering relocating to Tampa? Contact me for more information on how demographic trends in Tampa can benefit your business and to explore the best location for your new site.
Social Share